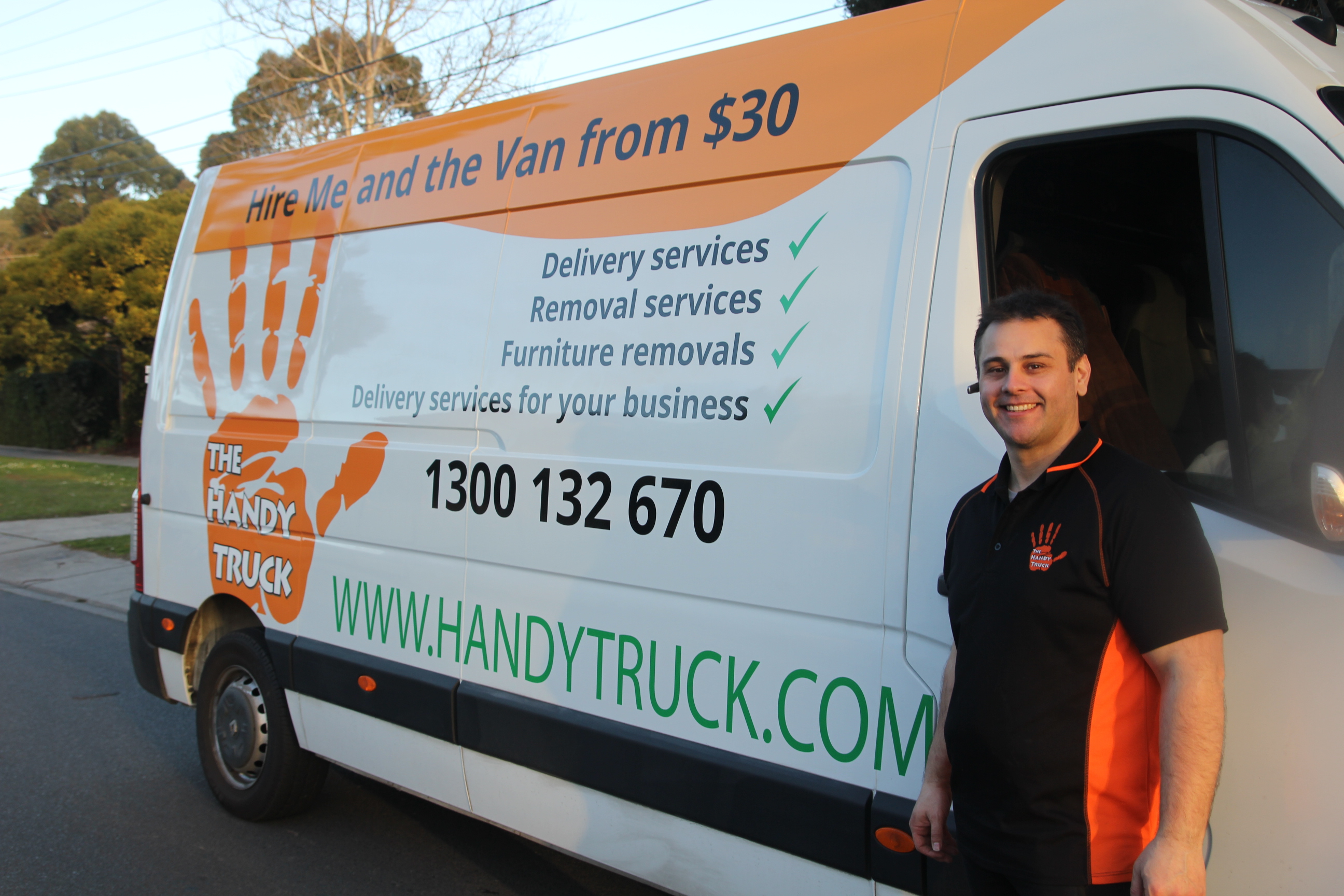 The Handy Truck is your Local Pick up, Delivery & Removals Service
Need something delivered or a new item of furniture taken home? This is the perfect service.
Book Now
Low cost, professional removal services in your area
Book Now
Hire a Man and a Ute, Van or Truck for all your local transport needs
Book Now
The Handy Truck offers a range of pick up, delivery, courier & removal services to suit any budget.
Depending on your location, you can hire a Man and a Ute, Van or Truck starting from just $30.
The best part about our service is that we don't make you wait around at the drop-off location between certain times like many other delivery companies. So if you need a pick up and delivery service that comes to you at a time of your choice, The Handy Truck is here to help.
If you need something moved, be it a small parcel, a fridge or lounge -- Even a full house removal, you're in the right place. Call us now on 1300 132 670 or fill out the form below and one of our friendly Franchisees will be happy to help.